private

rentals
|
agency

rentals
Direct contact to owner/administrator
|
No expensive intermediary
Immediate clarification
|
Online booking and payment
Previous
Next
Ferienhäuser nach Kategorien sortiert
Private holiday rentals
Private cottage rental is what you find here. We have hundreds of vacation rentals from private home owners, often at cheap rates.
We create direct contact between the tenant and home owner / administrator, who then agrees the rental terms with each other.
See all private holiday rentals
Get an overview - save search time
With us you get in one search a really good view of the majority of Danish holiday homes currently for rent.
You save yourself a lot of search time, because you can avoid making the same search on several different websites.
More about HolidayHomesInDenmark.com
Activities during vacation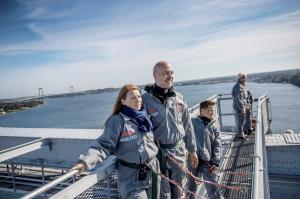 Bridgewalking Lillebælt
Are you ready for a kick of adrenaline? A guided tour over the 60-meter high Lillebælt Bridge gives you a suction in the stomach, but also a great vi... read more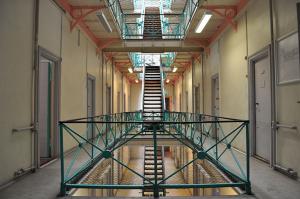 A trip to prison, Horsens
Discover the former Horsens State Prison from within. Get a feeling of how it was to be a prisoner - and guard - and hear about the spectacular escape... read more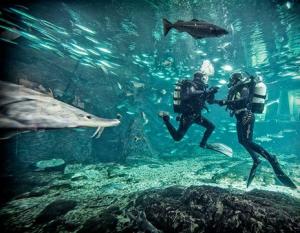 Test dive in the Kattegat Center
Look a shark in her eyes. Get close to a 2.5 meter long sea owl. Disappear in shoals of horn fish or mackerel. These are just some of the experiences ... read more
Previous
Next
Smooth agency rental
In addition to the private holiday homes, we have many houses from Danish rental agencies. Therefore, in one search you get a good overview of many rental holiday homes in DK.
Agency rental is smooth, you book and pay online and thus get quick clarification.
See all agency rentals
The land of cosiness
Book a vacation rental holiday in Denmark and you will never regret it!
In fact, Danish holiday homes have become very famous around the world for their cosy and relaxing atmosphere. In Danish we say that the houses are 'hyggelige'.
See all holiday homes
Popular holiday areas in Denmark
With our large selection of holiday homes for rent you will, no doubt, find the perfect house for the holidays for the whole family.
Whether you prefer small, cozy cottages and low-cost vacation, or if you are more interested in a large luxury holiday home in the first row with sauna, spa, pool and sea views.
Genuine private holiday rentals
In our area with private rental, we provide direct contact between the tenants and the houses' owners / administrators.
When you rent directly from the house owner, we call it genuine private cottage rental.
In the case of genuine private holiday home rental, the owner of the house is responsible for booking, rental contract, key collection, service during the stay and final settlement.
Flexible and comfortable agency rental
Do you prefer to rent your holiday home with an agency? Then you've come to the right place.
Our search engine searches Danish holiday homes from several different rental agencies. Then you can save search time!
And when you need to book a house, we redirect you to the agency\s own website, where you then rent the house directly from the agency. That is both safe and flexible.
More agency rental
In addition to the agencies that we are browsing in the searches, we also recommend these: