Activity holiday-home on a large and peaceful plot close to many
Angebot: Weihnachtswoche: €660
Neujahrswoche: €970

experiences. Inside and outside the house + annex and nearby there are many activity options.

OUTSIDE: there is a pétanque court, a trampoline, 2 swings, a slide, 2 sandpits and space to play with the houses ladder golf and king game.
On the west side of the property there is free access to a communal area with a bar sketball court and a ball court with 2 handball goals, where you can also play with the houses round ball set or king play set.
INSIDE: there is a jacuzzi and in the activity room at the annex there is a Søren Søgaard pool table where you can also play pool, a foosball table and an air hockey table.
With the blue chip on the key you have free access to Badelandet and the indoor swimming pool in Hvide Sande.

THE HOUSE is 115 m2 and can accommodate 8 adults (possibly + 2 in the annex) and 2 children in cots. There is free firewood located behind the door to the covered patio at the house.
The house is ideally equipped with two large bedrooms across the hall. This ensures peace and quiet when small children have to sleep. There is underfloor heating in the hallway and in both bathrooms.
In the living room/kitchen area there is a heat pump that provides cheap heat and can regulate the temperature and a beautiful wood burning stove with a large curved glass panel.
The kitchen is well equipped and the living room is nicely furnished and has several cozy corners.
The house has two covered and three open terraces in different directions. There is high-quality garden furniture on the terraces. Also sun loungers, parasol and BBQ.
THE ANNEX: is 22 m2 and contains a bike shed and a large room with activity equipment and a sofa that folds out into a double bed.

THE SITE: The summer house sits high on a big ancient sand dune overgrown with heather, bushes and trees. A closer look at the site reveals 3 entrances to a wartime fox pit and excavations including a large pot/collecting area, from which ditches lead up to a lookout hill and back to a small walled cellar.
The large plot of 5,100 m2 is experienced as a peaceful natural pearl where neighboring houses are hidden behind trees or visible in the distance. From the hill by the house you have a view of the dunes on the North Sea.
At the house there are two covered and 3 open terraces with good garden furniture, sunbeds, parasol and barbecue.

LOCATION: The holiday home is centrally located in West Jutland on the west coast. About 500 meters from the house. There is a fishing lake, a golf course and a large shared playground with many activities. It is only 3.5 km to the new large tropical water park Aquadome at Lalandia near Søndervig. Tickets can be purchased for this, provided they are not sold out.
few km. There is adventure golf, miniature golf, windsurfing, sketching, beach bowl, tennis, water skiing and horseback riding in the area. West of Ringkøbing you can visit the new Naturkraft adventure park, which offers insights and experiences into the forces of nature and climate change.

The house is ideal for families with children. See the pictures for more.

Best regards,
Jens Ove Kjeldsen
House type:
, Holiday house, House with activities,
Wellness
Floor heating bathroom, Floor heating part of house, Spa indoor, Free water park access
Multimedia
TV, Boxer or other antenna TV, Danish DR1, Danish TV2, Other danish TV channels, Norwegian TV channels, Swedish TV channels, German TV channels, DVD player, CD player, Radio
Equipment for children
Baby high chair, Baby cot, Swing, Sandpit, Slide, Climbing frame, Trampoline, Near a playground, Changing table
Other activities
Billiards/Pool Table, Foosball, Airhockey, Bob game, Bicycles (free), Petanque field, Petanque balls, Football field (soccer), Football goal (soccer), Basketball net
Aussen
Terrace, covered, Terrace, Garden furniture, Sun lounger, Parasol, Coal grill, Drying rack, Fish cleaning area, Private parkering
Appliances
Dishwasher, Washing machine, Refrigerator, Electric cooker, Electric hot plates, Microwave, Icebox, Electric kettle, Coffee maker, Toaster, Vaccuum cleaner
Safety equipment
Smoke detector
Heating / Cooling
Heat pump, Air condition, Solar panels, Passive house, Year round insulated, Woodburning stove, Firewood (free), Electric heating, Portable radiator
Other
There are no entries in the guestbook for this holiday home.
If you have rented this house before, be the first to write a review about the holiday home.
Nearest restaurant:
4000 m
Nearest city center:
4000 m
Changeover day is
variate
for this holiday house.
Homeowners most recent calendar update was 23.09.2023

= Open for booking

= Not available
Last-Minute offers:

20.12.2023 - 27.12.2023 : New price : 660 EUR
27.12.2023 - 03.01.2024 : New price : 970 EUR

More information from the homeowner:
Information on prices, availability and other rental terms are stated by the homeowner. We encourage all homeowners to keep the information constantly updated, but since updating is handled solely by the homeowners, we take no responsibility for errors.
Do you have any questions about the house? Or are you ready for booking? Please contact the homeowner directly, since only the homeowner can help you further. Read more about renting holiday homes via HolidayHomesInDenmark.com.
House is listed by:
Jens Ove Kjeldsen
Profile created:
December 2011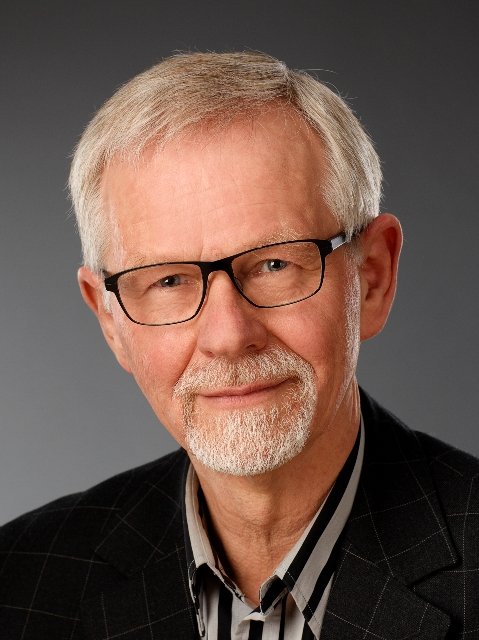 Please check the calendar for availability and prices before contacting the homeowner. Homeowner understands dansk,engelsk,tysk.