8 person Luxury cottage - Ebeltoft / Mols / Djursland with water views and free high-speed internet!
 
Super nice, spacious, bright and friendly cottage located high on a slightly hilly and open plot with beautiful views of Ebeltoft Vig, Samsų and the area. The cottage is suitable for 8 people is 98 m² and is a Sonnehus built in 2007. The house is maintained and with new furniture in the autumn of 2021. The house has a 64 m² open terrace area, and in addition there is a 20 m² covered terrace. Parking is possible at the cottage. The holiday home is situated on a 1200 m² natural plot. There are 1000 m to the water.

The cottage is equipped with:
4 rooms, 3 rooms with double beds of 170X200 cm and 1 room with a double bed of 140x200 cm. All with good box spring mattresses.
2 bathrooms, one with spa, the other with washbasin
Kitchen water view, with cooking island, all in white goods and tableware for 12 people
Family room with water view and dining table for 8 people.
Living room with water view, sofa arrangement, TV and satellite TV
The house is equipped with 1 energy-saving heat pump.
There is underfloor heating in both bathrooms, kitchen and family room.
There is a wood burning stove and electric heating.
High speed fiber internet.
Sonos music.
Very high cleaning standard.
House type:
Holiday house, Luxery holiday house, Large holiday home
Wellness
Floor heating bathroom, Floor heating kitchen-dining room, Floor heating part of house, Bathtub, Spa indoor
Multimedia
Free internet, Wireless Internet (WiFi), TV, Satellite TV, Danish DR1, Other danish TV channels, Norwegian TV channels, Swedish TV channels, German TV channels, Dutch TV channels, English/American TV channels, French TV channels, Spanish TV channels, Radio
Equipment for children
Baby high chair, Baby cot, Child bed, Child chair
Other activities
Aussen
Terrace, covered, Terrace, Garden furniture, Sun lounger, Parasol, Gas grill, Coal grill, Drying rack
Appliances
Dishwasher, Washing machine, Dryer, Refrigerator, Electric hot plates, Cooker hood, Separate oven, Microwave, Mini oven, Freezer, Icebox, Electric kettle, Coffee maker, Toaster, Blender, Vaccuum cleaner
Safety equipment
Smoke detector
Heating / Cooling
Heat pump, Passive house, Year round insulated, Woodburning stove, Firewood (payment), Electric heating
Nearest restaurant:
2500 m
Nearest city center:
3000 m
Changeover day is
Saturday
for this holiday house.
Homeowners most recent calendar update was 08.01.2023

= Open for booking

= Not available
>More information from the homeowner:
It is usually rented from Saturday to Saturday. Outside the high season and the middle season is also rented on a weekend basis by arrangement. Ask!

Power is charged with markets price- kr/ Kwh and water 75,- kr. M3. High Speed internet is free.

Deposit: 1500 kr.
Information on prices, availability and other rental terms are stated by the homeowner. We encourage all homeowners to keep the information constantly updated, but since updating is handled solely by the homeowners, we take no responsibility for errors.
Do you have any questions about the house? Or are you ready for booking? Please contact the homeowner directly, since only the homeowner can help you further. Read more about renting holiday homes via HolidayHomesInDenmark.com.
House is listed by:
Steen Hundborg Martensen
Contact owner by phone:
+45 40528810
Profile created:
June 2012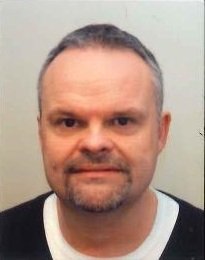 Please check the calendar for availability and prices before contacting the homeowner. Homeowner understands dansk, engelsk, norsk, svensk, tysk.