House type:
, Holiday house, Luxery holiday house,
Wellness
Floor heating bathroom, Floor heating kitchen-dining room, Bathtub, Sauna, Spa indoor
Multimedia
Free internet, Wireless Internet (WiFi), Internet via cable, TV, Satellite TV, Boxer or other antenna TV, TV antenna, Danish DR1, Danish TV2, Other danish TV channels, German TV channels, DVD player, Video player, Movies for DVD player, CD player, Radio
Equipment for children
Baby high chair, Child bed, Child chair, Swing, Near a playground
Other activities
Bicycles (free)
Aussen
Terrace, Garden furniture, Sun lounger, Parasol, Coal grill, Drying rack
Appliances
Dishwasher, Washing machine, Dryer, Refrigerator, Electric cooker, Cooker hood, Microwave, Freezer, Icebox, Electric kettle, Coffee maker, Toaster, Vaccuum cleaner, Table fan
Safety equipment
Smoke detector, Alarm system
Heating / Cooling
Woodburning stove, Firewood (free), Firewood (payment), Electric heating
Other
There are no entries in the guestbook for this holiday home.
If you have rented this house before, be the first to write a review about the holiday home.
Nearest restaurant:
400 m
Nearest city center:
500 m
Changeover day is
Saturday
for this holiday house.
Homeowners most recent calendar update was 29.08.2023

= Open for booking

= Not available
More information from the homeowner:
Information on prices, availability and other rental terms are stated by the homeowner. We encourage all homeowners to keep the information constantly updated, but since updating is handled solely by the homeowners, we take no responsibility for errors.
Do you have any questions about the house? Or are you ready for booking? Please contact the homeowner directly, since only the homeowner can help you further. Read more about renting holiday homes via HolidayHomesInDenmark.com.
House is listed by:
Torben Lautrup
Contact owner by phone:
+4540485385
Profile created:
December 2008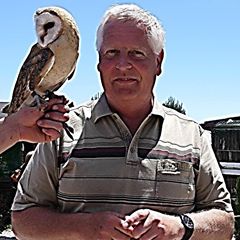 Please check the calendar for availability and prices before contacting the homeowner. Homeowner understands dansk,engelsk,norsk,svensk,tysk.