Large holiday home up to 20 persons close to the water - Djursland, Følle Beach
Holiday home 1. is furnished in the east-facing buildings of the farm. Here is 275 m2 with space for 20 overnight guests. The decor is like the two other billiards houses in connection with the living room. From the large south-facing terrace there are views of Kaløvig and the Gulf of Aarhus. Here is also a good, large garden with playground, trampoline and petanque court.

We also rent out on weekends.

Contact us via the contact form at the bottom of this page. And see if any. more on our website: www.roendegaard.dk
House type:
Large holiday home
Wellness
Floor heating bathroom, Floor heating kitchen-dining room, Floor heating entire house, Spa indoor
Multimedia
Free internet, Wireless Internet (WiFi), TV, Cable TV, Danish DR1, Danish TV2, Other danish TV channels, Norwegian TV channels, Swedish TV channels, German TV channels, English/American TV channels, Middle East TV channels, DVD player, CD player, Radio, Projector, Whiteboard
Equipment for children
Baby high chair, Baby cot, Swing, Playhouse, Sandpit, Trampoline, Changing table
Other activities
Billiards/Pool Table, Ping-pong indoor, Toys for indoor use, Toys for outdoor use, Bicycles (free), Campfire area, Petanque field, Petanque balls, Football field (soccer)
Aussen
Terrace, Garden furniture, Parasol, Coal grill, Private parkering
Appliances
Dishwasher, Washing machine, Dryer, Refrigerator, Electric cooker, Cooker hood, Microwave, Freezer, Electric kettle, Coffee maker, Toaster, Blender, Vaccuum cleaner
Safety equipment
Fire extinguisher, First aid bag, Smoke detector
Heating / Cooling
Year round insulated, Woodburning stove, Firewood (free), Wood pellet boiler
Other
Holiday home 1 is suitable for family gatherings with children.
Nearest restaurant:
2000 m
Nearest city center:
2000 m
Changeover day is
variate
for this holiday house.

= Open for booking

= Not available
>More information from the homeowner:
Information on prices, availability and other rental terms are stated by the homeowner. We encourage all homeowners to keep the information constantly updated, but since updating is handled solely by the homeowners, we take no responsibility for errors.
Do you have any questions about the house? Or are you ready for booking? Please contact the homeowner directly, since only the homeowner can help you further. Read more about renting holiday homes via HolidayHomesInDenmark.com.
House is listed by:
Ejnar Bach Sørensen
Contact owner by phone:
+45 40203558
Profile created:
February 2013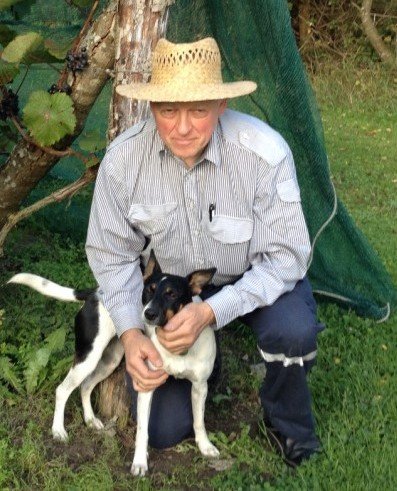 Please check the calendar for availability and prices before contacting the homeowner. Homeowner understands dansk, engelsk, norsk, svensk, tysk.